Custom
O-Ring
Cord
Seattle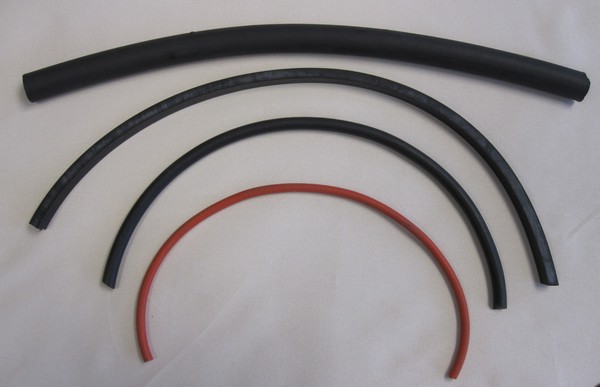 An O-Ring is a torus object, frequently referred to as a doughnut shape, usually made from an elastomer and used primarily for sealing or for light duty drive belts.
We are suppliers of a large selection of both rings and cord, including custom manufacture for special requirements. The following is a brief overview of product availability:
Nitrile, neoprene, natural gum rubber, silicone and Viton™ O-Ring material
English and metric cross sections
O-Rings and O-Ring kits
Splice kits (neoprene, nitrile and Viton™)
Our technical support staff can provide assistance relating to:
Achieving optimum performance
Potential causes of failure
Characteristics and limitations
Fluid compatibility
Materials selection
Material ranking by temperature range, oil resistance, tear resistance and more
How to make splices using cord
…and even storage and handling recommendations
Call Gardico, Inc. if you need additional information about our materials, sizes, and fluid compatibility. We can help you make the right selection!
O-Ring
Materials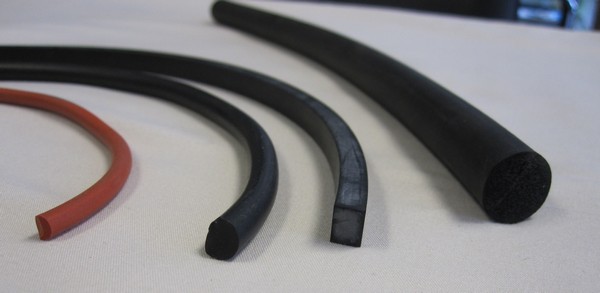 The following is a brief description of our O-Ring materials and their mechanical properties:
Nitrile: May be used in conjunction with silicone greases/oils, water, petroleum oils/fluids; ethylene glycol fluids
Good wear resistance and compression set resistance, short term resilience and permeation resistance
Neoprene: Recommended for use with ammonia, Freon, dilute acids, some petroleum oils, and silicone ester lubricants Good wear resistance, moderate compression set resistance, good permeation resistance, and moderate short-term resilience
Natural gum rubber: Recommended for use with water, dilute alkalis, amines, lower alcohols and silicone oils and grease
Silicone: May be used in conjunction with jet fuel, dry heat, some petroleum oils and chlorinated solvents Poor wear resistance, moderate short-term resilience, moderate compression set resistance and poor permeation resistance
Viton™: Recommended for use with most acids and chemicals, petroleum oils and fuels, silicone oils and greases, di-ester lubricants and halogenated hydrocarbons Good wear resistance, excellent permeation resistance, moderate short term resilience and excellent compression set resistance
We also offer O-Ring kits. Call for information about our kits and the materials, durometer and ring sizes they contain.
Order
an
O-Ring
Kit
We offer assorted O-Ring kits containing a variety of materials, sizes and styles in standard and metric cross sections suitable for your repair needs.
Our kits are designed as effective tools for:
Reducing your maintenance and assembly costs
Eliminating guess work in parts selection
Saving part-sorting time
Convenience and ease of use
You may also find value in our splicing kits containing neoprene, nitrile and Viton™ O-ring material in standard and metric configurations. These kits contain cord, cutting and splicing tools, and adhesive.
Call Gardico, Inc. to place an order. 206-283-5850