Ring
Gaskets
and
Standard
Flanges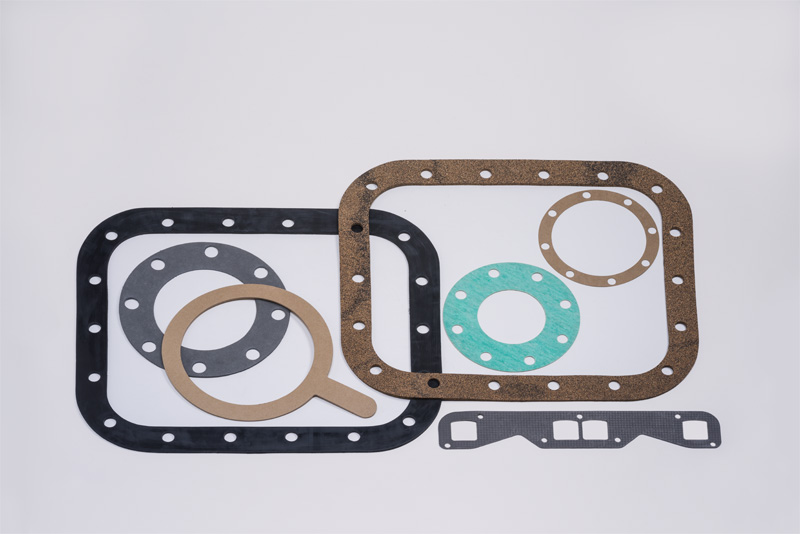 We offer sealing products in any size or shape for any application including full face and ring gaskets and standard flanges dimensions with standard delivery, or quick turn-around for custom flange gaskets.
These are a few of the applications for our flange gaskets:
ANSI standard gaskets that comply with new and old ANSI standards
Pipe flange gaskets that meet ANSI standards
Gaskets that comply with Navy standards
Gaskets in compliance with SAE standards
Man hole and hand hole
Applications requiring metal clad
Hatch gasket for hatch cover
Various applications for spiral wound
We also supply furnace gaskets, and boiler and incinerator gaskets in the following materials:
Ceramic fiber cloth (to 2300/3000-deg F) & rope (to 1500/2000-deg F)
Fiberglass (to 1000-deg F) with vermiculite coating (to 1500-deg F): tape, cloth and rope
Call Gardico, Inc. to discuss your specific requirements for our standard and custom full face and ring flange gaskets, hatch gasket or high temperature furnace gaskets.
Hatch
Cover
and
Manhole
Gaskets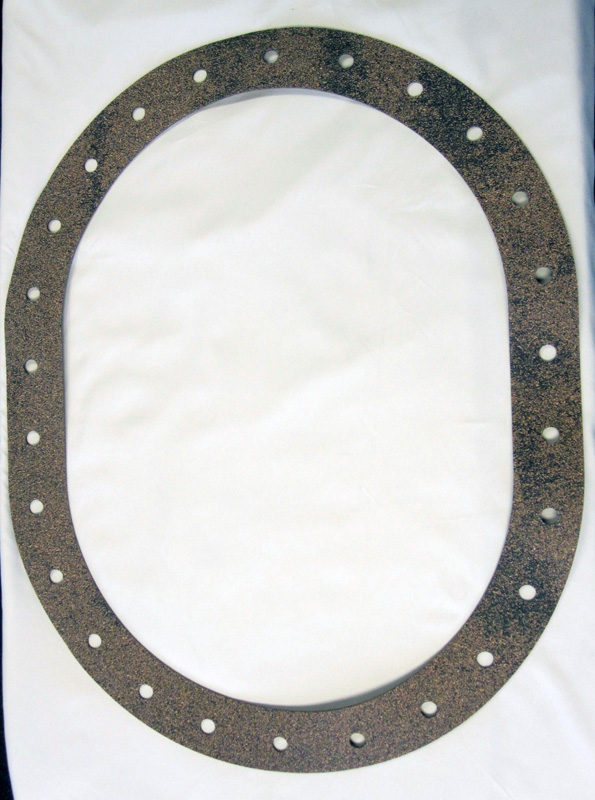 As a supplier of standard and custom ring gaskets for multiple industries, we also offer hatch gaskets for hatch covers primarily for marine vessels, manhole and hand hole gaskets, and high temperature furnace gaskets.
Our fabrication capabilities for hatch gaskets for hatch covers for fishing and other vessels are as follows:
Square or rectangular cross section of thick rubber strips
Ability to bevel on one or two edges to clear weld beads
Materials generally used are gum rubber or 40-durommeter Shore A neoprene
Strips of up to 50-feet or more depending on cross section
Fabrication capabilities for our manhole and hand-hole gaskets providing access to tanks include:
Obround shapes – half circle ends enjoined by a straight section – or elliptical shapes
Generally common sizes with varying bolt hole patterns
Materials used for general applications are rubber and rubber-cork
Materials for fuel and oil are nitrile (buna-N) or cork/nitrile (buna-N), 1/8" thick
Also available are cloth-inserted (polyester or nylon) neoprene and nitrile materials
Hand-hole gaskets include molded Topog-e® gaskets for steam pressure vessels up to 180 psi (12 bar) and 380-deg F (193-deg C) and custom sizes of rubber, usually FDA grade, for food processing applications.
Call us for your gasket needs. We have the capacity and capability to deliver most any configuration.
Furnace
and
Other
Gaskets
As specialists in gaskets and gasketing for a range of applications and industries, we have decades of experience and expertise in solving gasket application requirements including, but not limited to:
Gaskets that meet ANSI, SAE and Navy standards
Hatch gaskets for hatch covers
Gaskets for man hole and hand hole
High temperature furnace gaskets
Gaskets for diesel engine exhaust systems
Gaskets for water works
Hydrant gaskets
Standard and custom fabricated ring gaskets
From industrial and process gasketing including furnace gaskets, ring gaskets and hatch gaskets for hatch covers, to applications requiring the use of high-temperature materials, we have the experience to resolve your application needs.
Call Gardico, Inc. to discuss your project. 206-283-5850