Variety
of
Plastic
Sheets
We offer a broad range of options with the different types of plastics with which we support our clients and in support of our converting services.
If you are in search of plastics sheets for prototyping and processing parts and equipment, the perfect material may be available from our inventory:
Whether you are searching for FDA grade for use in contact with food, polycarbonate plastics for a great chemically resistant work surface, PTFE to meet a military or other type of specification, or a unique application with critical specifications, call us for technical support.
Call Gardico, Inc. for the finest types of materials, superior services and innovative solutions for clients across all industrial sectors.
Custom
Cut
Polycarbonate
Plastic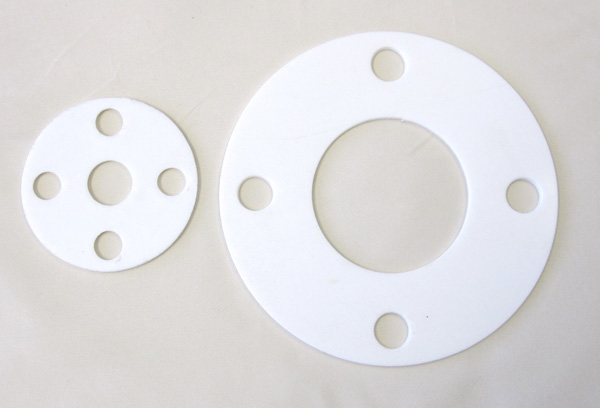 If you require custom cut polycarbonate plastic sheets, we can provide standard and custom shapes with CAD files as required for one of our cutting systems. Call Gardico, Inc. for technical support, or to learn more about our ability to custom cut polycarbonate plastic sheets for your specific application. 206-283-5850
We are a supplier of converting services for plastic sheets including:
Die-cutting processes
Water jet cutting capabilities
Flash cutting processes
PTFE
for
Gasket
Material
in
Seattle
One of the most interesting uses of PTFE (Teflon®) came about during the Manhattan project in World War II when DuPont's Teflon® was reserved for purposes of creating nuclear weaponry.
PTFE is one among many plastics we offer, available as glass-filled, mechanical or virgin resin. It is also available in an expanded form for tape and gasket applications.
These are a few of its typical uses:
Gaskets – excellent for chemical resistance and temperatures to 500-degrees
Mechanical packing/Pump packing – especially for demanding applications
Valve stem packing – conforms easily in expanded form
Joint sealant – expanded-extruded
Applications certified to MIL or other specifications utilizing virgin resin
Applications with impurities control -medical, aerospace, electronics, food and drug
The PTFE gasket material in an expanded form can be cut into any required shapes for applications needing chemical resistance and temperatures to 500 degrees.