Felt
Material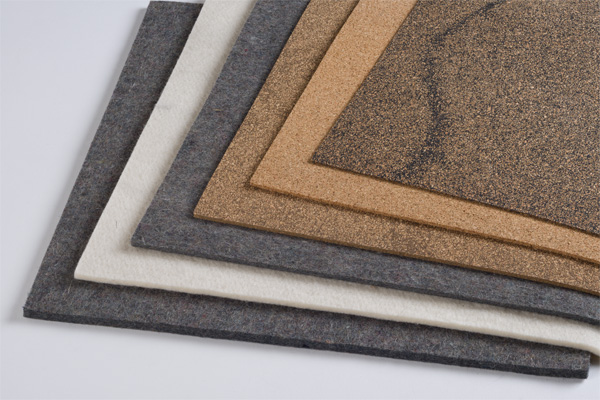 Felt is a non-woven cloth product. It is most commonly made from animal wool as you encounter in clothing; but it is also made from wool-polyester blends and from other fibers including plastics and can be found in many colors. Felts are found in many products for cushioning, damping, insulation and decoration. Some of the applications:
Hats
Musical instruments
Underlayments
Machinery for lubricating and damping
Gaskets
Foot wear
Car wash fabric
Industrial felt has many applications in cushioning and lubrication. We can supply felt in sheets, rolls, strips and cut in almost any shape. We also can apply adhesive to the products.
Call Gardico Inc. for more information and help in selecting the material for your application. 206-283-5850
SAE
Felts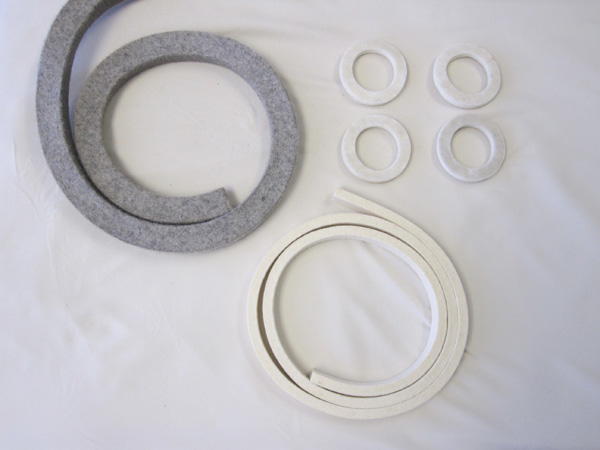 Industrial felts are available in a range of hardness or firmness coded F-1 to F-26 in thicknesses from 1/8" to 1" and in grades 50 to 55 in thicknesses 3/64" to 3/32". F-1 and F-50 are the hardest. The color varies by grade from white to gray and black.
We supply
pads
strips
gaskets
rings
washers
in many sizes and thicknesses. Adhesives can be applied to these.
Call Gardico Inc. for application assistance and help in selecting the material for your application. 206-283-5850