Neoprene
Foam
Open-cell
and
Closed-cell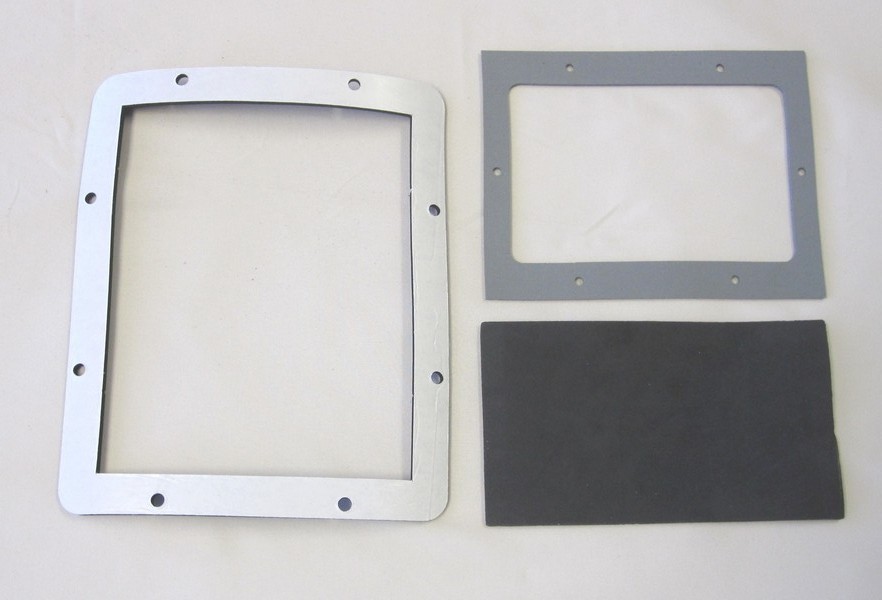 While the difference between neoprene open-cell foam and closed-cell foam is not that difficult to understand, it is important to understand that both types of cell matrix structures are used in expanded cellular rubber materials, but they serve different purposes.
These are some of neoprene closed-cell foam (often called CCNS) typical uses:
Very good for weather stripping and box sealing
Closed-cell construction is waterproof with good ozone and intermittent oil resistance
General sealing and cushioning applications where low compression force is desirable
Good for some refrigerants
If you have an application requiring high temperature capabilities and excellent ultraviolet and weathering resistance, or FDA grade for use in contact with food, we recommend our silicone foam.
Please call Gardico, Inc. if you need technical assistance in selecting among our neoprene synthetic rubber, custom polyurethane foam and our silicone foam for your application.
Polyurethane
Foam
We provide foam and sponge materials for a broad range of applications including our neoprene foam open-cell and closed-cell foam, Poron® polyurethane, and silicone foam.
We also offer microcellular polyurethane foam that is finding greater usage applications in door seals for equipment boxes because of its excellent resistance to compression set and impact absorption. Although open-cell, it seals liquids when compressed 25% or more. We supply microcellular polyurethane foam known as Poron® as one of our design solutions for:
Gasketing
Sealing – especially door seals for equipment boxes
Energy absorption
Some of its outstanding properties and characteristics for industrial applications include:
Excellent compression set resistance
High resiliency
Low out-gassing and non-corrosive to metals
Good chemical resistance
Easy to fabricate
Clean die-cutting properties
Performs over temperature range of -40-deg to 198-deg F
We have technical staff available to discuss your application and the best recommendation to meet its requirements with neoprene foam, silicone foam, or Poron® polyurethane. Call us today!
Silicone
and
Other
Foams
We supply solid silicone and silicone foam rubber in both closed-cell and micro-cellular open-cell available in sheets, strips or cut parts, with or without pressure-sensitive adhesive, as we also supply our neoprene foam open-cell and closed-cell foam and sponge rubber, and our polyurethane foam.
As a supplier of both solid and silicone foam rubber we see great acceptance and wide use because of its:
Superior tolerance to heat and fire
Resistance to weathering
Wide range of chemical resistance
Water sealing capabilities of closed-cell foam
Dust sealing benefits of open-cell and closed-cell foam
Long term performance relative to UV and ozone resistance
Silicone sponge and silicone rubber sheets can be readily fabricated into gaskets and cushioning pads, and also for FDA grade products used in contact with food.
Call Gardico, Inc. to learn more about the unique benefits of our neoprene foam, polyurethane foam and silicone solid and foam products, and other foams for industrial applications. 206-283-5850