Our
Elastomer
List
The origins of elastomeric rubber-like properties can be traced back to the first half of the 19th century in an effort to replicate natural rubber properties, and with successful development the world consumption of synthetic rubber reached nine-million tons as of the early 1990's.
We carry a large inventory of elastomer products used for a broad range of applications with many of these materials meeting ASTM and MIL specifications. Our list includes:
Many can be furnished with fabric inserts of polyester, nylon, or fiberglass for addition tear resistance.
Call Gardico, Inc. for assistance in selecting the best material and performance for your end-use application.
Natural
Rubber
Elastomer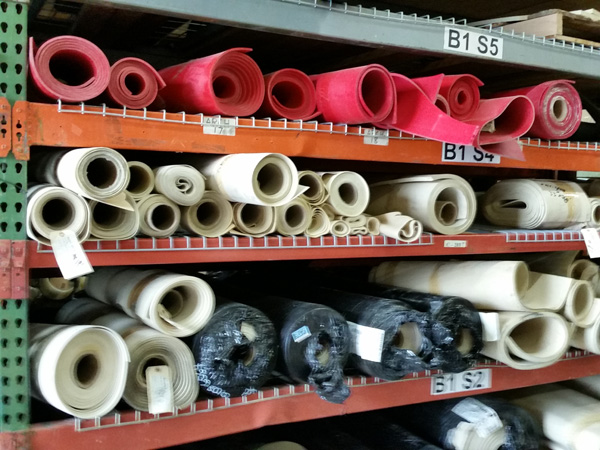 Pure gum or natural rubber elastomer is excellent for use in gaskets because of its physical properties:
Tear strength
Abrasion resistance over a wide hardness range
Resilience
Elongation
Fatigue resistance
Excellent compression set
Natural rubber provides an excellent choice and is used extensively for door and hatch cover seals because it has superior resilience, tear strength and abrasion resistance. It is also available in FDA-approved food grade for use in gaskets.
Call to speak with a member of our staff about the requirements of your specific application and to determine the best option between natural vs. synthetic rubber.
Synthetic
Rubber
Elastomer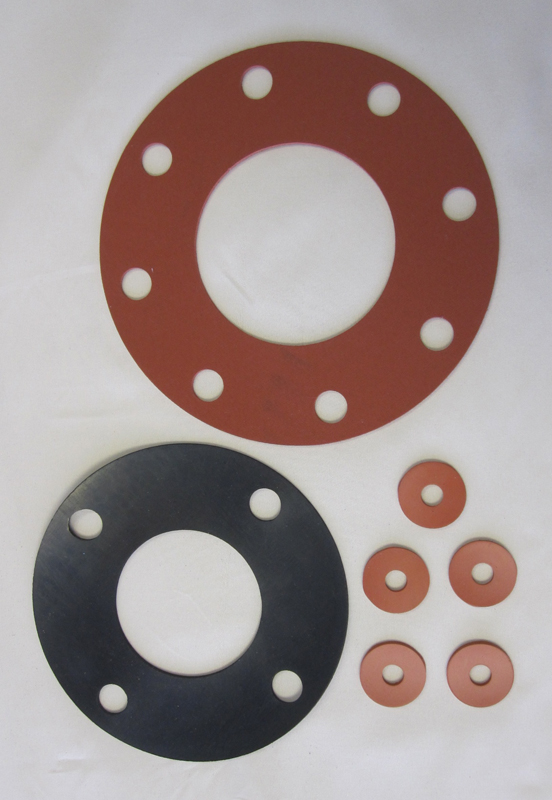 If you have an application that requires resistance to animal or vegetable oil or petroleum-based oils and fuels, elevated temperatures or ozone we recommend the use of one or more of our synthetic rubber products. While natural rubber has excellent physical properties for a range of applications, the notable benefits of synthetic rubber elastomer include:
Good oil, petroleum and temperature resistance
A significant range of varieties with properties that vary among the types
For example:
Butyl is excellent for gaskets needing exceptional weathering and sunlight resistance
CPE has excellent resistance to many chemical groups
EPDM is typically used for applications requiring good weathering characteristics or higher temperature rating.
Fluoroelastomers have superior resistance to heat, fuels, oil and many acids and brake fluids
Neoprene is typically used for general sealing and cushioning applications
Nitrile is used in gaskets for lubrication and fuel systems
Silicone is generally used in high heat applications and food processing and has very good ozone and weather resistance.
Call Gardico, Inc. for recommendations and technical assistance. We are dedicated to providing great solutions for your requirements. 206-283-5850