Mechanical
Packing
and
Pump
Packing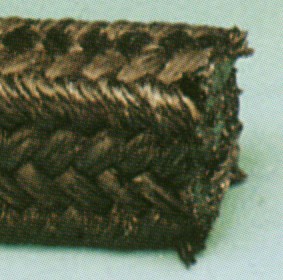 Mechanical shaft seal failures are the number one cause of pump downtime.
We are a leading service oriented supplier of an excellent selection of mechanical packing products to seal shafts for rotating machinery.
Our mechanical/pump packing materials include:
GFO
Flax/ramie with petroleum lube
Synthetic with petroleum, graphite lube
Synthetic with PFTE suspensoid, PTFE lube
A variety of PTFE material variations
Carbon fiber with graphite
Graphite fiber, lubed
Flexible graphite, braded
Mineral fiber with PTFE, PTFE lube
Premium flax with PTFE
Mineral fiber, graphite
Carbon yarn, PTFE with lube
Aramid fiber with PTFE
We offer GFO, graphite, carbon and PTFE products for the most severe services and to meet demanding applications.
Call Gardico, Inc. to keep your operation running and for managing your critical sealing applications with high-quality packing materials for pumps and shafts, and valve stem packing replacement. We also offer custom graphite packing material to seal in the toughest conditions.
Valve
Stem
Packing
Choosing the best valve stem packing material is critical to overall valve performance.
We offer valve stem packing in the following materials:
Expanded PTFE (Teflon®)

Conforms easily, very high density when compressed, pH -14, temp -400 to + 50 degrees F, pressure to 1450 psi

Graphited yarn over Inconel® superalloy

High temperature, high pressure steam applications, pH 2-12, temp to 1200 deg. F, pressure to 2500 psi
As a service oriented supplier across multiple industries, we also offer mechanical packing and pump packing in a variety of materials including custom graphite packing material for demanding applications.
You can call on us for technical information for mechanical packing including the use of graphite packing, and as sealing specialists with solutions to achieve optimal valve performance.
Custom
Graphite
Packing
We have decades of experience and materials expertise in meeting the demands and challenges of mechanical packing-pump packing and valve stem packing.
Among the many materials used in our pump packing and valve stem packing products, the use of our custom graphite packing material provides an excellent matrix for high-performance demanding applications with:
Extremely high temperatures
High pressure
High peripheral speeds
Alkalis, mild acids, oil and super-heated steam resistance
When your application requires a leak rate nearly equivalent to a mechanical seal, our custom graphite packing is an excellent recommendation.
Call Gardico, Inc. for a full selection of packing solutions and the expertise to recommend the best material for your application. 206-283-5850